CMM calibration will be done as per ISO-10360 standard and NABL certificate will be issued. we are committed to the highest quality calibration services with exceptional performance. Your CMM will be thoroughly cleaned, calibrated, adjusted and certified by one of our highly trained CMM technicians.

Standard Calibration Services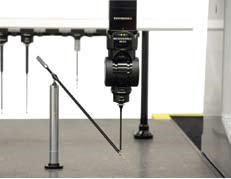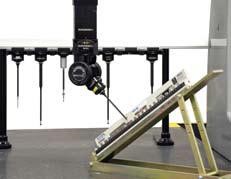 Your CMM will be cleaned, calibrated and certified using a High Precision Gauge Blocks.
High Accuracy Laser Calibration Services by using Renishaw XL80 Laser interfero meter

All calibration procedures and accuracy verifications are in compliance with ISO 10360/or the original manufacturers' specifications.
All of our accuracy standards are calibrated, certified and fully traceable to the National and International Standards.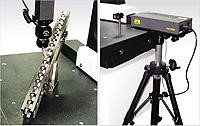 Yearly Cleaning, Calibration & Certification of your CMM is recommended to insure its accuracy and performance. Re-calibration is also required if your CMM has been moved, retrofitted, upgraded or if certain repairs have been made. We calibrate and certify all brands of CMM's to ISO standards using high accuracy laser equipment and standards that are traceable to the National and International Standards.